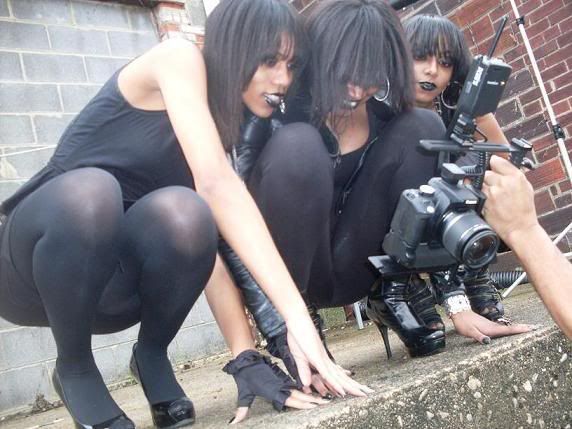 Make-up, hair, pumps, and cameras. Can we say, PHOTOSHOOT.
Saturday October 31, 2009, models from Marymount University along side a few other models, experienced all the glits and glam. Photographers Bonvee and V Dot-All captured amazing shots of the ladies as they gave their definition of EDGY.
Charlene Fowler, a new model on the scene, fell in love with the camera and gave spectacular poses. For this being her first photoshoot, she did an amazing job. Her photos became one of the photographer's favorites. She is now planning to spend more time behind the camera and on the runway. She recently created a Model Mayhem and her photos are there to be seen. Her Model Mayhem number is #1439085. Check her out, she is amazing!♥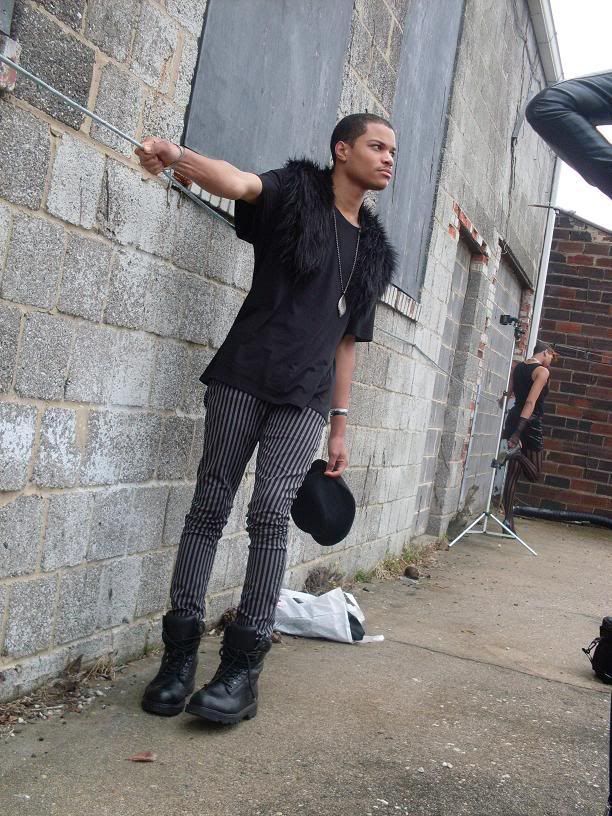 Jamal Redman, a Fashion Merchandising student at Marymount University styled the photoshoot. His choice of garments, accessories, and shoes brought the shoot to life in many ways. Fashion is definitely his niche.
As far as me, I did my usual. Bringing fun, personality, and attitude behind the camera. Through it all I had a great time just as the rest of the gang did.
Here are some of the Photos!